Say you have a device (printer, scanner, or any other gadget), communicating with your system over RS-232 port, and you want to share it with some other users over your local Ethernet CAT network so that they could make use of its functionality without being physically connected to the device. What is the best method to do this? Essentially, there are two main ways to share serial port devices over the network, you can use either software or hardware-based solution.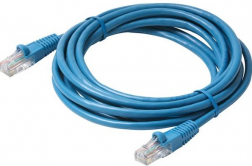 Serial over Cat extender seems to be the simplest way to connect to the required devices, but if you happen to need remote access to serial devices located far away from your system, you might be interested in a software solution called Serial to Ethernet Connector.
Access remote RS-232 port devices regardless of their location
Serial to Ethernet Connector will be of use to you if you need to share RS-232 port devices over LAN, Ethernet, or Internet. The software supports Windows and Linux operating systems and, what's more, it works perfectly with
Windows Mobile devices.